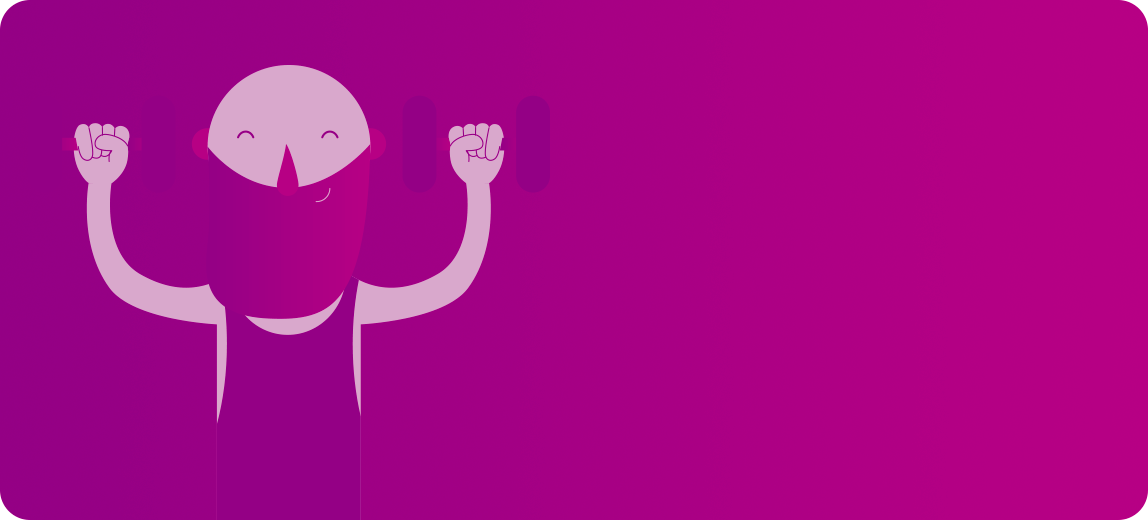 Знает о фитнесе
с самого его рождения
---
You can order the personal training service with a Trainer for
working out in the gym or in the fitness room.
Trainers are constantly upgrading their qualification, visiting seminars.
2 fitness rooms with area of 50 and 90 m² with a modern air conditioning system.
At your service a large number of fitballs, step-platforms, bodibars and TRX loops.
Spacious light gym with an area of 250m² includes more than 30 species of training devices for all muscle groups.
A large number of weights, dumbbells and other sports kit.
Our experienced stuff will supervise your children while you are training. Your kids won't be bored, we can offer a large variety of toys and board games, Lego-zone, drawing.
We offer a wide range of services:
-classic massage
-fire massage
-anti-cellulite programs
-vacuum apparatus
-body wrapping
We care not only about your physical form, but also about your diet. That's why we elaborated a balanced and tasty fitness menu which you can try in our cafe.
Location close to the city center

Cleanliness and order in all


Availability of additional services in one place

Customer loyalty and club life (events)

Individual training Fit&Gym